In Memory
Steve Townsend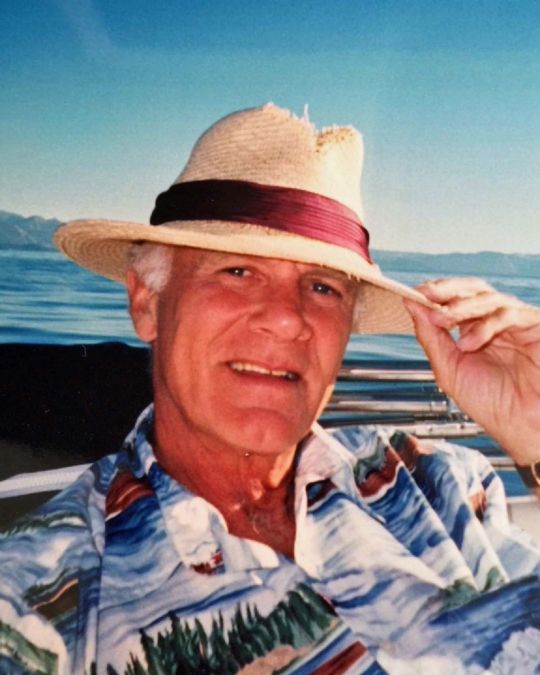 Stephen Strong Townsend, Jr.
March 11, 1944 – May 24, 2018
Stephen Strong Townsend, Jr., born on March 11, 1944, passed away on May 24, 2018, at his home in Sonoma, California, following a long battle with Parkinson's he endured bravely and with grace. He grew up in Piedmont, California, raised there by parents, Margery Bronson Townsend and Stephen Strong Townsend, Sr. He attended Piedmont High School and the University of California at Berkeley. He later attended the Harvard University Graduate School of Design, earning a Master's Degree in Landscape Architecture which laid the groundwork, so to speak, for a lifelong involvement in many aspects of real estate. In the late 1980's, Steve took on the job for several years as Executive Director of the San Francisco nonprofit, Youth at Risk, dedicated to finding opportunities and helping kids who deserved a chance that was not being fulfilled elsewhere. His last job was with Pecos Ventures, a real estate development firm, which he helped create with partners.
In 1982 Steve met the love of his life, Cia Whitman Townsend, who had established herself as a well-known and successful real estate agent in the City. They married in 1985 and continued their lives together in San Francisco. Steve adopted Cia's young son, John, and the nuclear family was complete. Steve and Cia each already knew and had made friends with countless wonderful people in and around San Francisco – to the point where the merger of their sprawling social lives all but required approval from the Justice Department. They were constantly entertaining family, old friends, new friends, business associates, out-of-towners, holiday orphans, and others, all welcome. Steve particularly loved his time at Lake Tahoe at his home near Tahoe City – hiking, boating, and relaxing with friends and family. His love of "Big Water" didn't end there. He was a decades-long member of the Dolphin Club in the City where each day he relished the invigorating swim in the Bay and the friends he made there.
Those who knew and loved Steve understood that conquering the world and collecting titles and memberships do not make the man. Genuine character – that's deep and abiding, that truly touches others – is what matters. Steve was wildly original, disarmingly funny, charming, bright, always surprising, and tirelessly caring of others. He is survived by his wife, Lucia Whitman Townsend; his son, John Loomis Townsend (Katie) of San Francisco; by his stepson Michael Jones (Marin) of San Mateo; and by five brothers and sisters; and by four grandchildren.
Ron Reich was kind enough to share his recollections of Steve. "We have lost another old friend in Steve Townsend, this week. We grew to know each other better through our annual lunch gathering with ten or so other classmates from PHS, at a restaurant in The City. In the early days I remember us being vastly different. He was outgoing, adventuresome and at ease with others in social situations; me, not so much, almost the opposite. Steve was an experimenter, with people, things and opportunities. Our annual lunches began in 2001 and he never missed. Over the years, I noticed the differences between us became muted, opaque, and translucent. It took me this long to realize we were not so different.
"His adventuresome spirit and willingness to experiment in his life allowed him to live a rich and rewarding life. I admire him for that, although it did create some challenges. He worked through these and moved forward. 'His place will never be with those lost and timid souls who will never know success or defeat' (belongs to Theodore Roosevelt, not me). In the last several years, he suffered from illnesses which would not leave. A great Englishmen said 'When you are going through hell, don't stop' (belongs to Winston Churchill). Our friend had to stop, he couldn't continue. It's for those who have pain, fear and difficulty transiting from this life to the next, that I save most of my empathy.
"I will miss Steve's great humor." And all of us will miss Steve.