What's New Posted on: Sep 20, 2020 at 2:37 PM
Happy Birthday! I too want to thank you, and everyone else, for working so hard to have this website remain up. It is trully appreciated. We look forward to our 60th! As a radio slogan of our youth stated: "Good health to all from Rexall." Stay safe.
Darrol Stanley
dstanley@pepperdine.edu
I posted a short video on YouTube of myself explaining my Pandemic Paradox drawings. You might enjoy a 4 minute 19 second diversion... It is with great sadness that I learned of the passing of Charles Cabrera. I met Chuck the first week of our 7th grade at Piedmont Junior High in September 1956. We remained good friends for over thirty years. We enjoyed many things together including our extensive travels in Europe. We both liked golf, and we played often. We also liked pizza, and many a meal was taken at our favorite pizzeria, Pizza Haven, which was next to the UC campus. Kingfish Pub was often visited as well, and it was a favorite place for him. Many a glass of beer was enjoyed there. In 1968, Chuck was my best man at my wedding to Carole Tait; this is now some 51 years ago as we celebrate that anniversary next week. We lost contact with each other in the early 1990s as I was working for Standard and Poor's and living in Europe. This is sad, but I do have all those many other years with a very special and good friend.
In his obituary, it was stated that he "was a gentleman out of central casting, known for his kindness to everyone he encountered." I totally agree. It also serves as a very good and lasting epitaph. RIP Chuck.
Darrol Stanley, Los Angeles, CA., January 26, 2019.
You're invited to my Open Studio this weekend and next in West Oakland. It's a terrific studio, there's lots to see and do.

The invitation is on my website at www.snowstudios.com (I can't post a PDF here). www.snowstudios.com

. 3016 filbert St at 30th St, 2 blocks west of 40th St at San Pablo Ave.
Steve was a trooper. I remember riding on the back of his scooter. He says we went to Moe's bookstore when we were still in high school. That seemed very adventuresome to me. He liked to expand his boundaries. I believe Steve died of complications from Parkinson's Disease. He had deep tissue brain stimulation to moderate the PD. I didn't realize that the probes are left in the brain. He came to my house for a small gathering about 3 or 4 years ago, walked in 3 little horns. When I had the nerve to ask him about his horns and his PD, he said in conclusion "It's been one helluva ride!" I too fondly remember Nancy; she was always a gracious and caring person. Darrol Stanley
Sharon was the organizer of our Summer Picnic Group that met every Thursday evening on the beautiful bluff overlooking Corona del Mar beach. Because of her generosity, we were able to make new and valued friendships. I was so impressed by her resilience when I accompanied her to several chemo treatments and remember thinking that she was providing an important example for the rest of us when faced with a serious and life threatening illness. We will miss her and will treasure all the memories that she helped to create. I took the photo below last Christmas season, December 2016.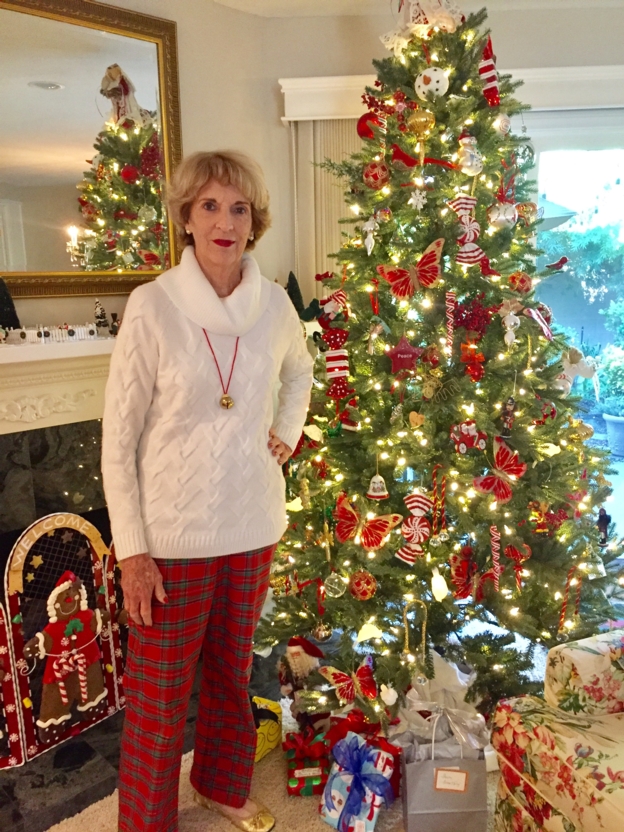 Posted on: Dec 06, 2017 at 12:47 AM
I am currently a community outreach volunteer with Compassion and Choices as an advocate for medical aid in dying for the terminally ill. We give presentations and provide information to groups and individuals who desire to learn more about the California legislation that went into effect in June 2016. E-Mail: sjohnston94129@gmail.com
I've having an exhibit of my photographs at the Alameda County Law Library until Dec. 20 of this year, 2016. The Law Library is located at 125 Twelfth Street, Oakland, across from the old white courthouse near Lake Merritt. The exhibit is entitled "Brief Encounters: Meeting Street People." About 150 photos of street people I've met, and know by name, over an 8 year period beginning with the day President Obama was first elected.
Here is a link to Ginny's outstanding accomplishments and philanthropic efforts:
http://www.legacy.com/obituaries/seattletimes/obituary.aspx?n=virginia-meisenbach-ginny&pid=176184647 Thank Jeff ,
This is such an honoring of a man I only knew as a shy classmate. Clearly he evolved into
a very caring and conscious man. Thank you for sharing your knowing of Wade.